Mar Menor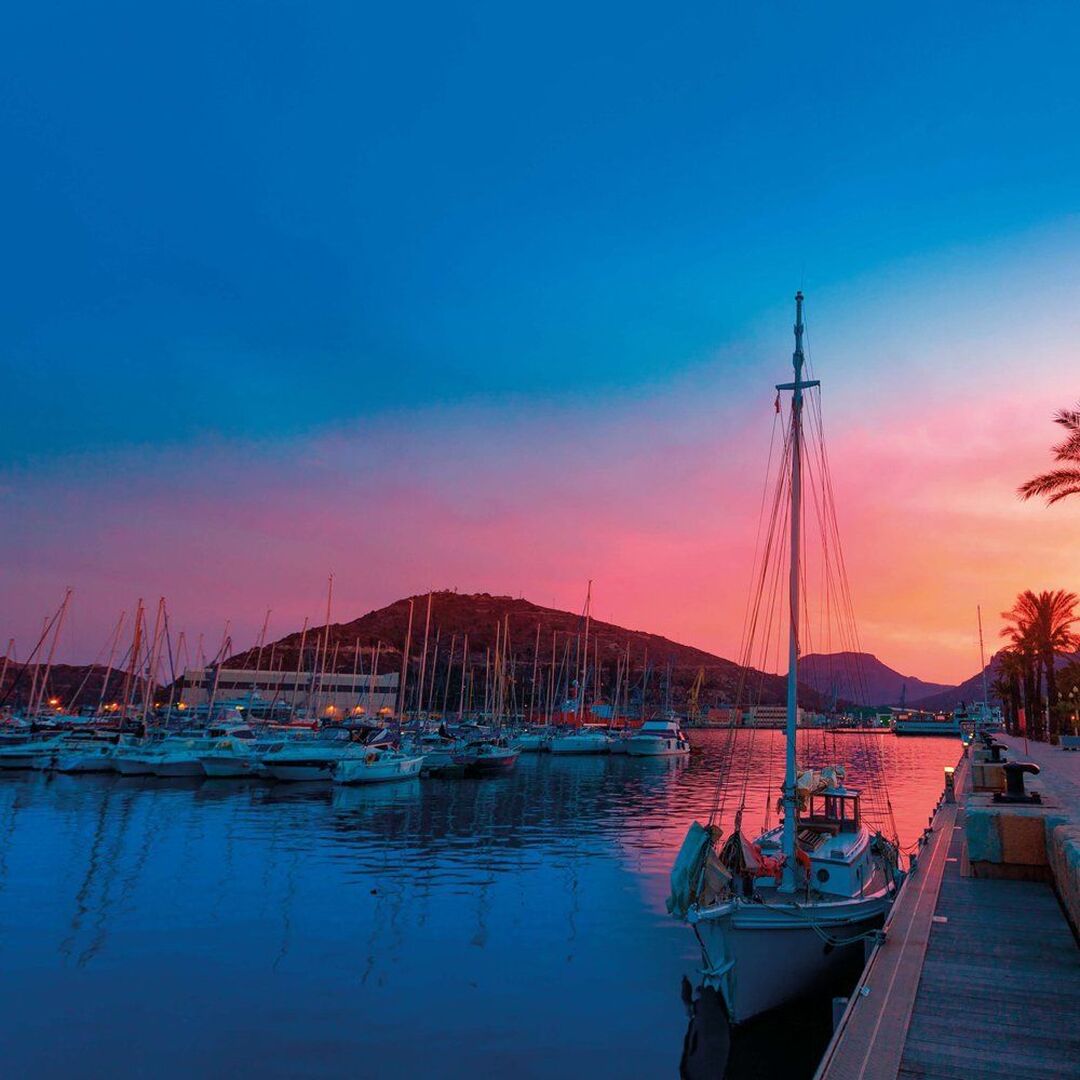 This seawater lagoon, which is separated from the Mediterranean Sea by the peninsula La Manga del Mar Menor, which is 22 kilometres long and between 100 and 1200 metres wide, is the perfect location for a relaxing bike ride or walk. On the saltwater lake itself, you can sail and surf, or enjoy the underwater life on a diving trip, which mkes it the hotspot for all water enthusiasts and fans of fauna and flora.
Murcia
Nearby Santa Rosalia Lake & Life Resort, you will find this lively city. You will not only enjoy its architectural gems, such as the cathedral and numerous churches and palaces, but also its fantastic culinary and cultural offerings. There is always something to experience or discover here!
Cartagena
This port city is a place with an enormously fascinating history. Founded in the third century B.C. by an army captain from Carthage, hence the name, Cartagena is a place where you feel the history in all its cultural and historical heritage. You can stroll around here, browse in the many cosy shops and enjoy a drink and a bite in between. Are you more of an adventurous type? Then a considerable trek through the mountains around Cartagena is probably just the thing for you!
Los Alcazares
Los Alcazares is a typical Spanish port town, on the edge of the Mar Menor lagoon and therefore the perfect base for those who want to enjoy a day at the water. Do you prefer a day on the green? La Serena Golf is a golf course where you can always enjoy a relaxing (or competitive?) game of golf.
But there are numerous golf resorts in the immediate vicinity where golfers can indulge themselves.
37.742025000000
-0.892846000000
/images/placeholder.jpg
/images/map-marker.png
Interested in this project?